Super Learning Day
Super Learning Day allows students to partake in a wide range of extension activities, rather than their normal timetabled day. It provides fun and engaging opportunities for pupils to apply learning from many curriculum areas, further develop wider skills and work collaboratively with others.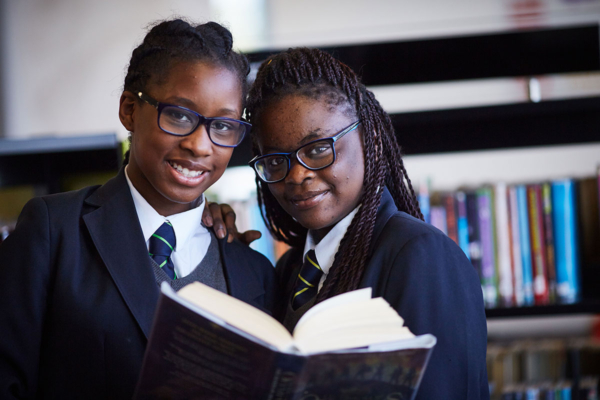 Super Learning Day 2 (February 8th 2018) will be focused on Equality, with the following activities/sessions:
Year 7: Equality in our Community
Students will be focused on celebrating differences in our local community with the theme of equality underpinning each session.
Sessions include, 'Strong Women in Islam' and Asian Culture (complete with henna, dancing and cultural dress). A careers talk about equality within the fire service, using VR and google to explore Spanish language and culture, a session on Zimbabwe and its culture as well as all students visiting our MCR LBGTQ+ Pride event. Additionally, our students will attend a session on Judaism and will be visited by a Holocaust survivor from the local community to speak with students about the dangers of discrimination and Prejudice.
Year 8: Making Positive Choices
Students will look at making positive choices that ensure equality for themselves and for others around them.
Sessions include, making positive choices around drugs and alcohol, understanding what exploitation is, a session on S.O.P.H.I.E on bullying, making positive online choices and all students will attend a play from ODD ARTS on PREVENT.
Year 9: Equality in STEM Careers
Students will explore and take part in a range or STEM activities around careers.
Sessions include, a working medical surgery where students can try procedures on life like dolls, a crime scene investigation, 'speed dating' STEM ambassadors and attempting 'mad science'.
Year 10: Equality in Relationships
Students will explore SRE and what a healthy relationship will look like.
Sessions include, a play about exploitation, the realities of parenting, contraception and consent.
Year 11: Equality in your Future
Students will focus on their future and careers as well as being able to reflect on their time at TEMA.
Sessions will include, CV writing, personality 'Buzz' quiz, mock interviews as well as having time to uploads photographs of their time in school, contribute to a year book and plan their prom and end of year assembly.
Pride
All students will visit our Pride event. At the event will be stalls from local businesses that promote LBGT rights, a rap artist who is an LBGTQ+ ally, face painting and T-shirt stalls and the opportunity to hear from charities and speakers about LBGTQ+ rights and how to combat HBT bullying.