Physical Education
The curriculum area of Physical Education aims to give all students the desire and ability to be lifelong participants in physical activity. Innovative and exciting lessons will create informed and enthused students who will possess the motor skills, physical fitness and understanding of concepts that foster healthy lifestyles. Leadership and autonomy will be promoted, as will competition with due consideration for fair play and sportsmanship.
Curriculum Overview
Year 7 – 2 periods per week
Year 8 – 2 periods per week
Year 9 – 2 periods per week
Year 10 – 2 periods per week
Year 11 – 2 periods per week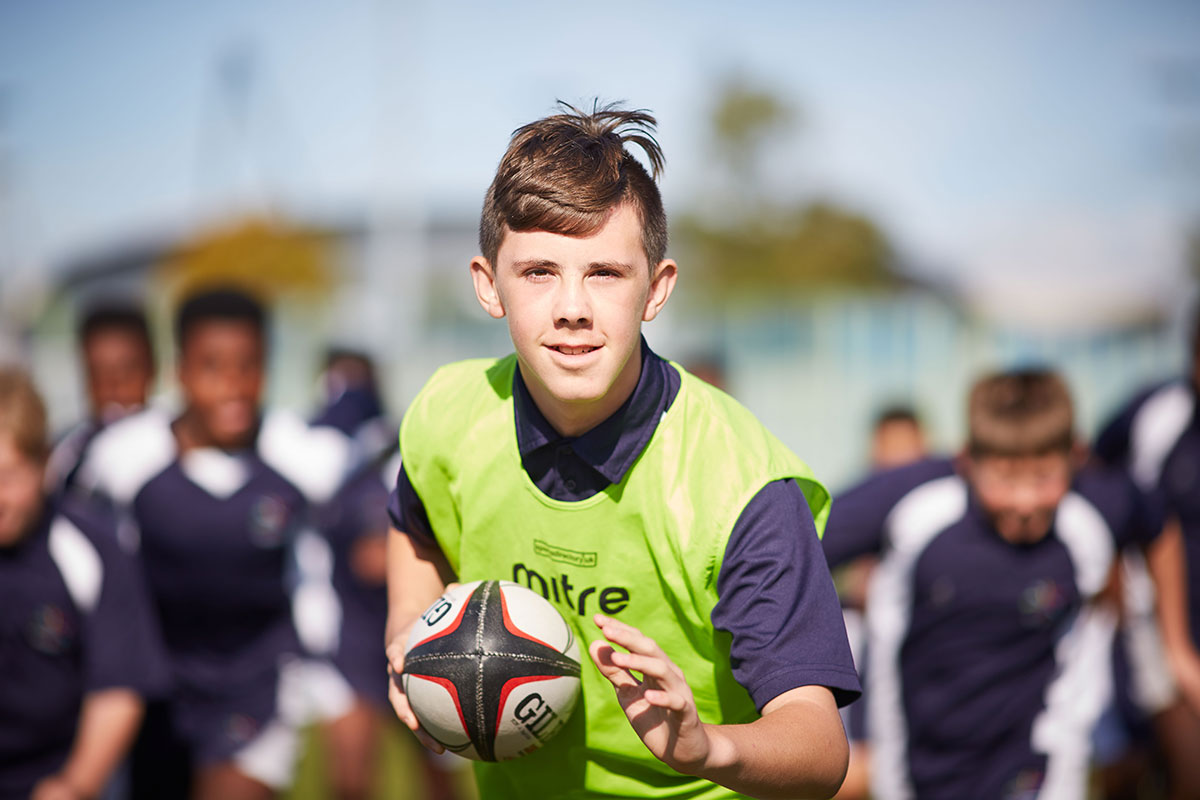 Course choices offered at the end of Year 9:
GCSE PE – (Edexcel): Full course
Cambridge Nationals in Sports Studies L2
Topics Covered:
Years 7, 8 and 9
Within the topics below students will develop sport specific skills, teamwork skills, leadership skills and a range of interpersonal skills that will aid them school and later life.
Football
Netball
Basketball
Dance
Badminton
Table Tennis
Gymnastics
Trampolining
Leadership
Fitness
Athletics
Rounders
Cricket
Softball
Handball
Boxing
Outdoor Adventurous Activities
Assessment
Students are assessed by PE specialists upon entry to The East Manchester Academy; this gives an accurate baseline from which to show pupil's progress over time. Pupils are continually assessed by their PE teachers during lessons and clubs; they are formally assessed at the end of every unit. Students are kept informed of how they are working within practical activities through half term reports and regular feedback from their PE teachers. Doddle is the tool used to assess students at KS3, which allows students to know their exact strengths and areas for development in every sport.
Homework
Students are actively encouraged to attend extra-curricular activities once a week as a part of their homework, in order to enhance their practical skills and personal physical fitness level. Students will receive written homework in order to enhance their learning if they choose our GCSE and Cambridge National pathways. Clear deadlines will be set.
Options Offered at the end of Year 9
GCSE PE: (Full Course)
Exam Board: Edexcel
No. of Controlled Assessments: 2 units 60% practical and 40% theory (Unit code: 5PE01 and 5PE02)
No. of Exams: 1 exam (40%)
Students complete two units. These are:
Unit 1: The Theory of Physical Education (40% of the total GCSE). Unit code: 5PE01
Section 1.1: Healthy, Active Lifestyles
Section 1.2: Your Healthy, Active Body
Unit 1 is assessed by an externally set examination of one hour thirty minutes, with multiple-choice,
short-answer and longer-answer questions
Unit 2: Performance in Physical Education (60% of the total GCSE). Unit code: 5PE02
Unit 2 is internally assessed, using controlled assessment, with candidates offering four performances
as a player, official or coach. It is externally moderated
Section 2.1: Practical Performance
Section 2.2: Analysis of Performance: 5 x components, including a written Personal Exercise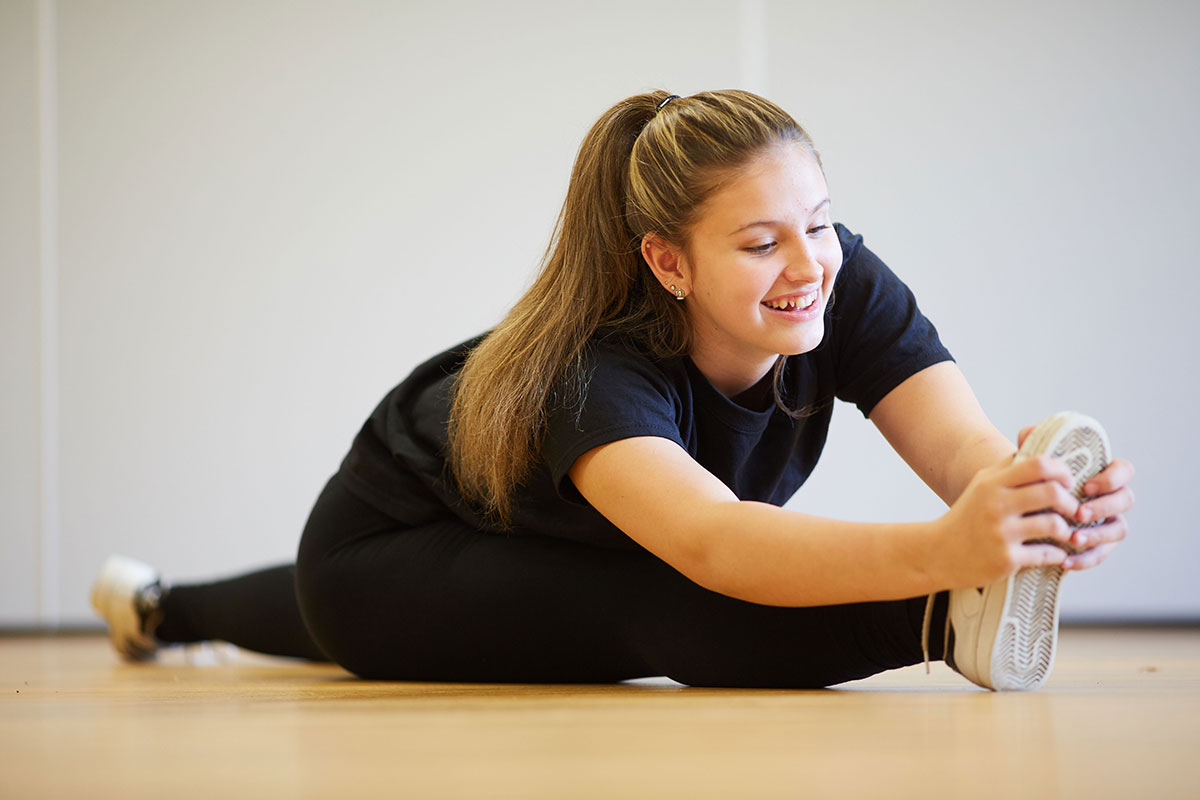 Programme
Students are required to plan their Personal Exercise Programme in preparation for their controlled assessment. They will receive theory homework as set by the teacher in preparation for their terminal theory examination. They are encouraged to attend extra-curricular activities, in order to improve their practical grades and revision sessions, in order to improve their theory grades.
Cambridge National Award in Sport Studies L1/L2
Exam Board: OCR
No. of Controlled Assessments: 3 coursework units (25%)
No. of Exams: 1 exam (25%)
The units on offer are below:
Sport Studies Mandatory Unit R051: Contemporary issues in sport 25%
Learners will explore a range of topical and contemporary issues in sport, relating to participation levels and barriers, the promotion of values and ethical behaviour through sport and the role of high-profile sporting events and national governing bodies in sport.
Sport Studies Mandatory Unit R052: Developing sports skills 25%
Learners will develop their skills, techniques and use of tactics/strategies/ compositional ideas in both an individual and a team sporting activity, as well as their understanding of the rules to allow them to act in a number of officiating roles within an activity.
Sport Studies Unit R053: Sports Leadership 25%
Learners will develop some of the knowledge, understanding and practical skills required to be an effective sport
leader and plan, deliver and review safe and effective sporting activity sessions themselves.
Sport Studies Unit R054: Sport and Media 25%
Learners will develop their knowledge and understanding of the relationship between sport and the media as
well as their ability to evaluate and interpret the different ways in which sports items may be represented by the
media.