Careers Advice
At our Academy students are offered comprehensive advice and a wide range of opportunities to develop their awareness about future careers. We want all of our pupils to aim high and reach their full potential.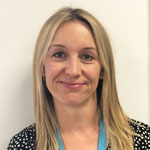 Our Careers Adviser is Ms O'Donnell.
Students can find Ms O'Donnell in the Careers Base (1st floor) of the school building for further help and advice
If parents/carers have any queries regarding careers please contact the school and ask for Ms O'Donnell
Our Careers Adviser supports students from Year 7 onwards through a range of activities, including:
Careers fairs
Class sessions and assemblies
Guest speakers from industry
Talks from local colleges, training providers and universities
Trips and workplace visits
University and college visits
Parent evenings – our Careers Adviser is available for advice and guidance
---
Year 9 Options
In Year 9 we support students when choosing their options. By making the right decisions and choosing the subjects that they will excel in, students have more options in the future.
---
Work Experience
In Year 10, all of our students have the opportunity to take part in a week of work experience with a local employer. This will give them the chance to develop their employability skills and knowledge of different sectors in the world of work. One to one guidance interviews are also offered to Year 10 students and they will all take part in colleges taster days at the end of Year 10.
---
Year 11 Guidance Interviews
All Year 11 students are offered a one to one guidance interview with our School Careers Adviser to support them in making their future choices. Follow up appointments are also offered to pupils who need more time or support to make the right decisions. In addition, we ensure all pupils have access to a range of guest speakers and visits so they can make well-informed choices.