TEMA Earns the 'Skilled Teacher' Section of The Rainbow Flag Award 2021
As part of our commitment to being an LGBT+ inclusive school, we have been participating in The Rainbow Flag Award through The Proud Trust. We are pleased to announce that we have successfully completed the first section of this award for 2021, and that our staff are now 'Skilled Teachers' in challenging LGBT+ phobia and using LGBT+ positive terminology.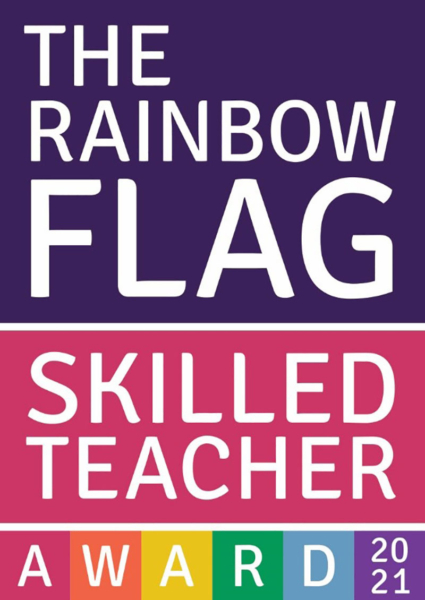 In order to achieve the skilled teacher section of the award, all teaching staff attended training on LGBT+ identities, which was delivered by The Proud Trust during our INSET day on 2nd November 2020. This training was further disseminated internally to support staff to ensure that our whole staff body was confident in challenging homophobia and transphobia, as well as ensuring that LGBT+ people are positively represented in our curriculum. The Proud Trust commented that it was clear that our staff were "well engaged" in all aspects of the training.
Staff have been upskilled and are confident in challenging and reporting LGBT+phobia.
The Proud Trust
In addition to the training, all staff have displayed posters in their classrooms and offices in order to denounce homophobia and transphobia, and to demonstrate to our students that they can confidently speak to staff about LGBT+ issues and report LGBT+phobia. Furthermore, we have established an LGBT+ staff & allies group who will be responsible for guaranteeing that the school continues developing as an LGBT+ inclusive school and supporting all of our students.
Over the course of this year, we are looking forward to continuing to make our curriculums more LGBT+ inclusive and ensuring that LGBT+ people from all subjects are celebrated for their successes and contributions that they have made to society.