City Inspires During Lockdown
( Published: 02/02/2021)
City in the Community and TEMA have been working together to support students during lockdown.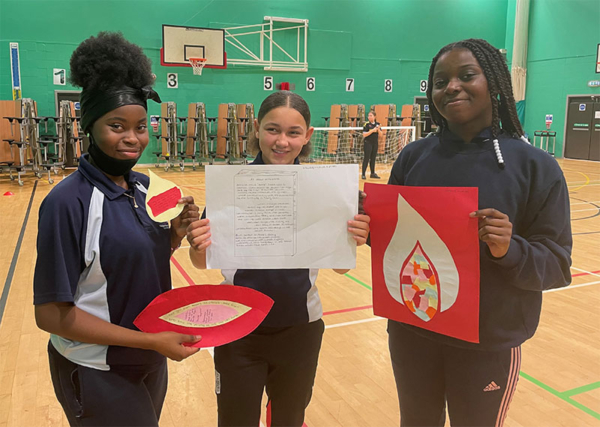 The 'City Inspires' programme has been part of the TEMA offer for the past two years, helping to support and mentor students as well as provide them with nationally recognised qualifications in leadership and sports awards. TEMA sits in the shadow of the Etihad Stadium and we are proud to work alongside Manchester City to support our community in East Manchester.
Since the announcement of the current national lockdown and school closures, City in the Community have continued their support here at TEMA to reach out to students and families.
Working with TEMA throughout the current lockdown has been amazing for us here at City in the Community. The staff have been extremely supportive and have made the school feel like home. In addition, it's been inspiring to work with students who display so much positivity and remain motivated at a time when we all find it so challenging, they really are a credit to the school and the Inspires programme. In summary, it has been a pleasure to work with TEMA and we feel fortunate to have the opportunity to support students through such a difficult time for all.
Jonathan Pauley, Education Officer for City in the Community
Throughout lockdown, City in the Community and City Inspires have really supported the students and staff at TEMA; from providing workbooks and pre-recorded sessions that our students can access at home to delivering sessions in the academy to our key worker students. City in the Community have provided a constant source of communication and intervention for some our students. The coaches work in collaboration with TEMA staff to ensure the needs of the students are met, adapting their sessions for the needs of the students we have in the academy during lockdown. City Inspires have also joined us in commemorating Holocaust Memorial Day, having input in our memorial video, sharing our aims via social media and also creating a stand alone session that fits in with our academy value and theme for Holocaust Memorial Day.
Mr Chapman, City Inspires Coordinator at TEMA