Dove Self-Esteem Project
( Published: 26/11/2019)
As part of the school's commitment to empower students and develop their self-esteem, Year 9 students took part in a workshop-based focus day, organised in collaboration with Dove and WE Charity, an international charity and educational partner.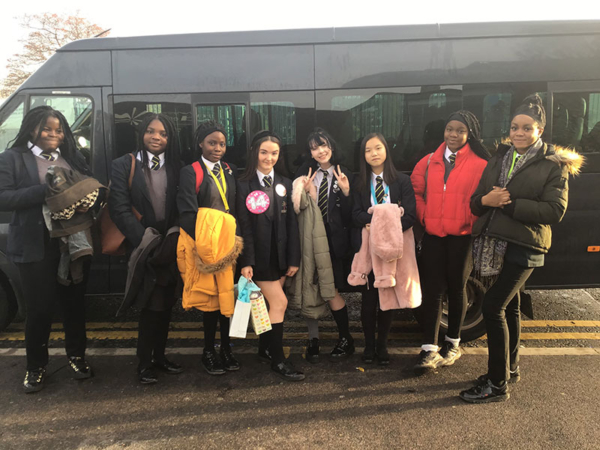 WE Charity is a unique organisation in that it operates collaborative programmes, both domestically and internationally. In the UK, U.S. and Canada, WE Day and WE Schools are initiatives of WE Charity that educate and empower young people. As a result of our participation, TEMA will now be running its own WE initiative to raise the self-esteem of students.
The day began with an introductory speech from the WE host, Ayo. She gave an inspirational overview of the WE movement and partnership with Dove. The theme of the day was introduced to students and some success stories of projects focused on self-esteem, which were led by young people, were shared.
The students thoroughly enjoyed their time and represented the TEMA community brilliantly. The students enjoyed exploring such relevant issues and came away with a passion and desire to make a difference in their own community. They were commended by the organisers for their innovative and dynamic approach.
Ms Hosty, Associate Assistant Headteacher
Workshops included:
Issues Exploration Workshop
The students played an icebreaker game related to the theme of the day and then built a 'Community Code' together, which was a set of rules for how to act/speak to each other during the workshop
The students then explored the issue of self-esteem and body image by analysing a variety of statistics/headlines/social media posts, which were scattered around the room. At first, these were largely negative but once flipped over they showed the issues through a much more positive lens. They then had a group discussion, led by the WE facilitator, where they were able to share how they felt about these issues
Students broke off into groups and identified the factors related to the issue that they would like to tackle through their own project
Action Planning Workshop
A WE facilitator guided the students through their action planning process, with each group developing a solid idea for their own social action project, focussing on their chosen issue
The students were also supported to create a quick and efficient pitch, which they delivered in front of all of the summit attendees