The BRAVE Project Returns to TEMA
( Published: 22/02/2021)
A powerful workshop from the BRAVE (Building Resilience Against Violence and Extremism) project shared experiences with students, created awareness, and delivered important messages about 'keeping kids safe'.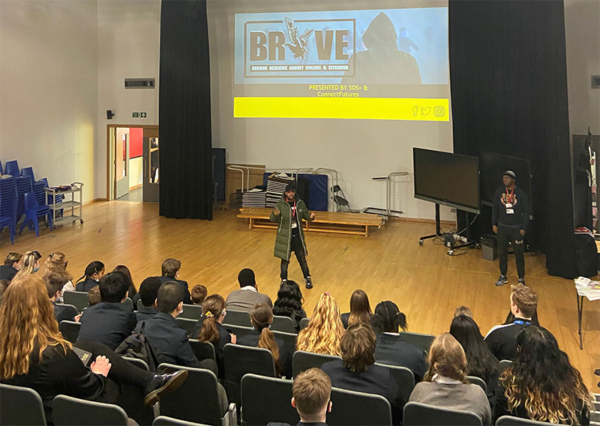 TEMA was pleased to welcome back Malik from Connect Futures and Jacob from the St Giles Trust to talk to students about the dangers of exploitation and how to keep themselves safe.
Students heard powerful first-hand testimony from Jacob about his experiences with gang and crime culture in South London and discussed how to look out for warning signs that their friends might be vulnerable.
The BRAVE workshop brings open and honest discussion about some of the dangers that are sadly present in our community. Our students, as always, discussed difficult themes and topics with thoughtfulness and sensitivity. We know that they will take this knowledge forward to represent our REACH value of care in looking after themselves, their friends and their local communities.
Miss Lonsdale, Assistant Headteacher – Student Support and Community Relations